At their Annual congress in October in Boston USA, on behalf of Hernia International, Andrew Kingsnorth (right, picture below) accepts the 2023 American College of Surgeons – Pfizer Surgical Volunteerism Award in the International category.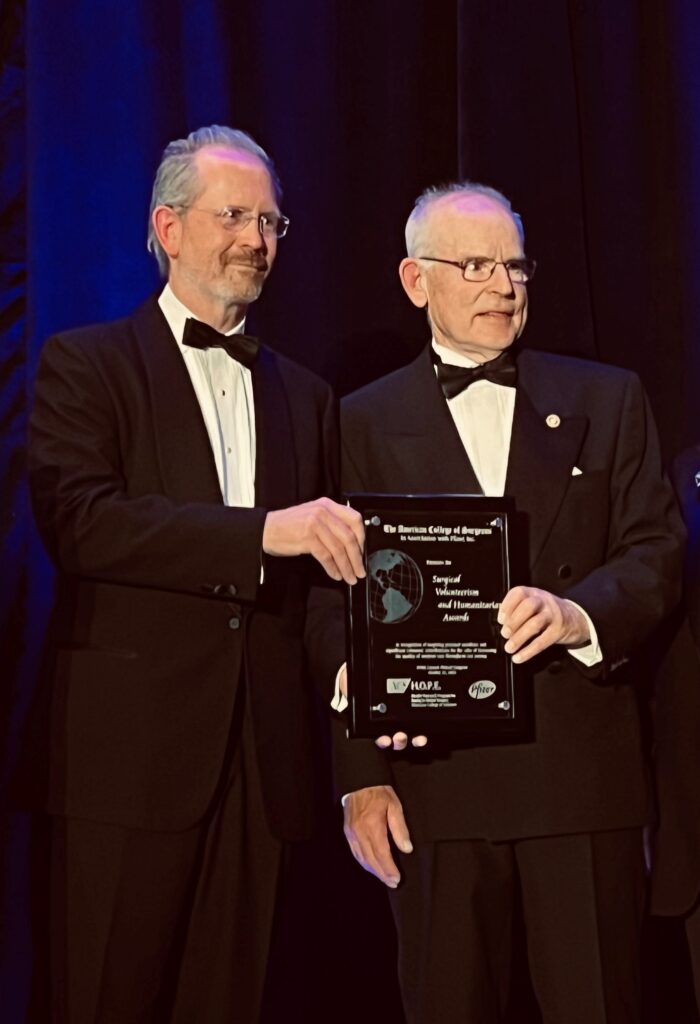 Acknowledgment and Gratitude to Medtronic for Donation to fund the Gbarpolu Generator
July 2023
Dear Medtronic and Hernia International,
I am writing to express our immense gratitude and appreciation for Medtronic's generous donation of €5000 to fund a generator at Jallahlone Government Hospital, which will greatly contribute to providing stable electricity for our patients. We are delighted to inform you that it has been delivered and is expected to be installed in our new hospital facility after the upcoming elections in October.
Having a reliable source of electricity is crucial for the delivery of quality healthcare services, and your .kind donation will considerably enhance our ability to provide uninterrupted medical care to our patients. The constant availability of electricity will ensure the smooth operation of essential medical equipment, refrigeration systems, and lighting, ultimately creating a safer and more conducive environment for patients and healthcare professionals.
On behalf of the entire Gbarpolu County Health System, we extend our sincere thanks and appreciation to Hernia International and its partners for recognizing the critical need for stable electricity at Jallahlone Government Hospital. Your generosity will positively impact the lives of countless individuals in our community who rely on our healthcare services.
We assure you that the generator will be actively put to use as soon as we complete our relocation to the new hospital facility. The benefits of your donation will reach far beyond the immediate impact, as it will improve the healthcare experience and treatment outcomes for patients requiring medical attention, particularly during emergencies and challenging s:ituations.
Your commitment to supporting healthcare initiatives in underserved areas is exemplary and aligns with our mission of providing accessible and quality healthcare services to all members of our community. We value the partnership we have developed with Hernia International and look forward to further collaborations that will continue to improve healthcare infrastructure and services in Gbarpolu County.
Once again, we extend our heartfelt thanks for your generous donation. Your contribution will undoubtedly make a lasting difference in the Jives of our patients and healthcare professionals.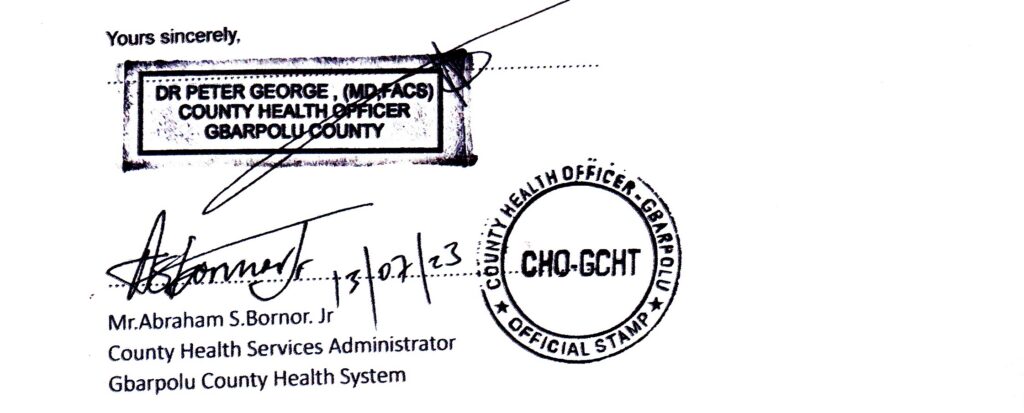 Finally, The Ambulance arrives at Holy Innocent Hospital, Kamutur, Uganda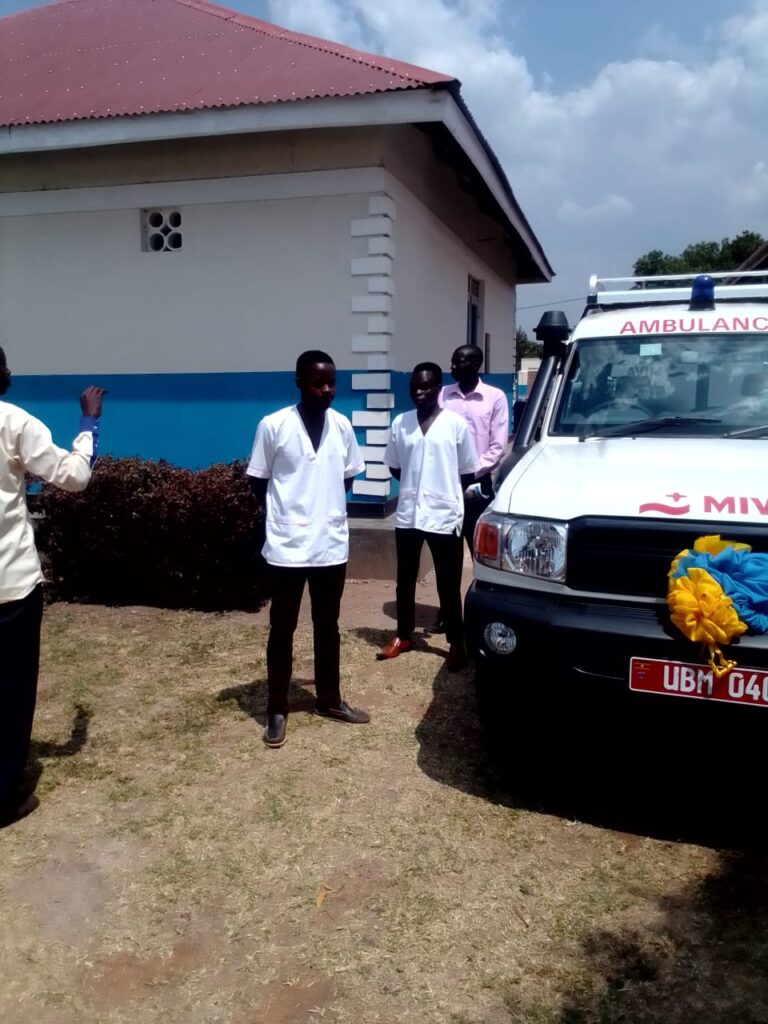 A donation of €5000 from Medtronic via their "Help for Heroes" fund-raising appeal at the European Hernia Society meeting in Copenhagen in October 2021, contributed towards the major funding from the Rotary Club at Bad Worishofen, Germany organised by Victoria Lofner.
We received the following letter of thanks form the Executive Director Moses Aisia:
We wanted to write this letter to you, on behalf of all the people whose
lives your help through the Ambulance will touch and changed , thank
you for your Being Solidarity Hands , who have supported this Ambulance project to help so
many people in their human, social and economic promotion and thus be
able to have a more dignified life.
Hands, that have joined with others to give themselves, to give
themselves in so many voluntary actions that have been carried out,
because as, Juan Donoso Cortés said: "We must unite, not to be together,
but to do something together"
Hands that have shared a gesture of tenderness, affection and have
accompanied with their smile so many children, women who lacked the
transport to give birth in dignity.
Hands that have known how to break with differences and have helped
all who needed it regardless of race, culture or religion, because the
most valuable thing is the human being.
Thank you very much, for being part of this shared Project!
Stay blessed.
Moses Aisia
Executive Director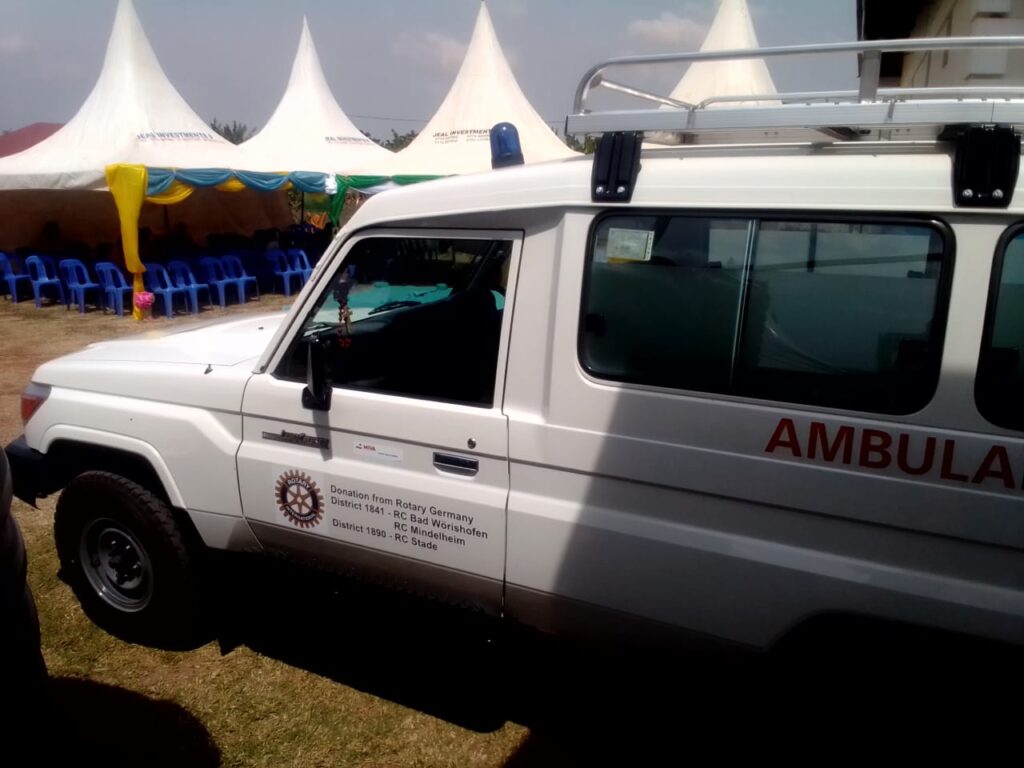 The provisional programme of missions for early 2023 is now out: Click here. Volunteers, please book early to avoid disappointment.
An outbreak of Ebola in northern Uganda has caused the postponement of two mission due to take place in November and December 2022, which will be re-scheduled for 2023.
18-21 October 2022
Visit Hernia International at the International Hernia Congress, at the Medtronic Stand, in the Manchester Central Convention Complex, Windmill St, Manchester M2 3GX.
Watch the promo:
Buy it now! Read about Hernia International's story. An autobiographical account by Andrew Kingsnorth. Available on Amazon, click here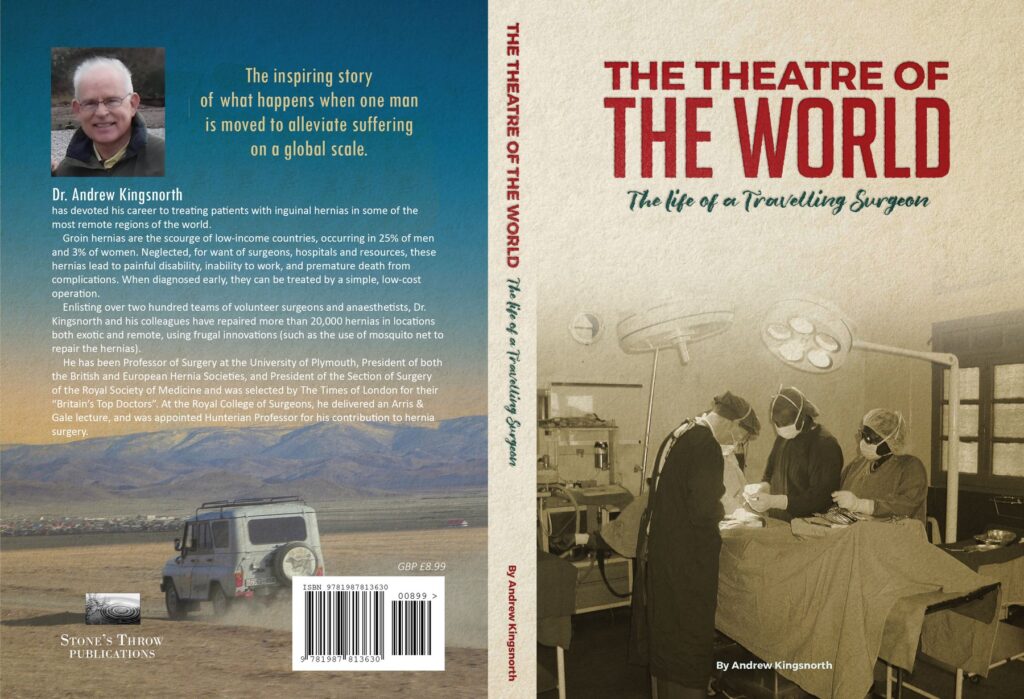 It is more than two years since one of our teams left Europe to deliver humanitarian surgery. In January, with a large Spanish team, Dr Cesar Ramirez broke the bonds of Covid with a mission to Liberia. Click here to see Team Report. It will take some time to crank up our activities, but we hope to send out eight teams in 2022, in collaboration with "Cirujanos en Acción"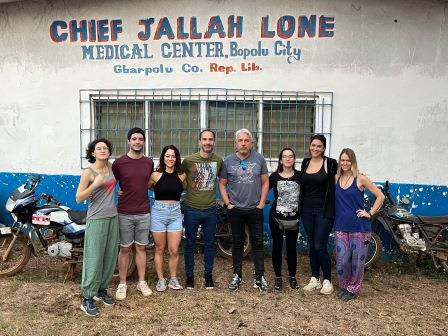 ONLY ONE 2020 TOOK PLACE AND ALL 2021 MISSIONS WERE CANCELLED DUE TO THE COVID-19 PANDEMIC.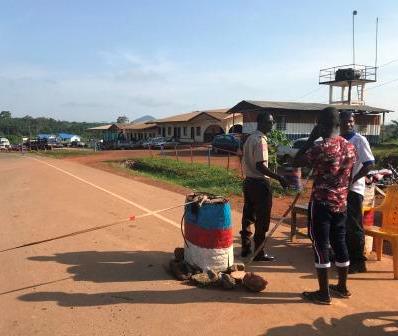 2019 was a landmark year for Hernia International. By the end of the year our Teams had completed 124 missions since 2014 and treated over 10,000 patients with hernias. Two sites have also passed the 1000 mark for total number of patients treated: Mongolia in 10 years since 2010 (10 annual missions), and Ganta City, Liberia in 3 years (8 missions) since 2017). In both these sites great strides have been made in patient management and education. In 2018-9 we opened up new sites in Kenya, Tanzania and Uganda. Recruitment of multinational Teams for 2020 remains strong, assisted by a contribution from Andrew Kingsnorth at the European Hernia Society "Humanitarian Surgery" session in Hamburg in September.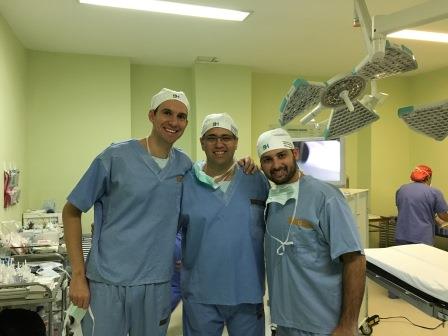 Our 27 missions for 2017 are now fully recruited and deployment is proceeding smoothly. I should like to thank especially Dr Jurij Gorjanc for taking over the sterilisation and packaging of the LDPE meshes. Over 1000 meshes have been supplied to our teams this year. Our collaboration with "Cirujanos en Acción" ("Surgeons in Action" led by Dr Teresa Butron) has added a new site (Sedhiou, Senegal) and provided many (Spanish speaking) surgeons for our missions in South America. Other new sites in the last year include: Chittagong, Bangladesh; Sodo, Ethiopia; Dangbo, Benin and Ganta City, Liberia.
Recruitment for 2018 has already begun. I know that you make your plans to take leave from your hospital and families about 9-12 months in advance of the missions – therefore please let me know as soon as possible whether you wish to volunteer in 2018 by registering your interest.
Korogwe, Tanzania, May 2017: Patrick Stewart reports
Firstly I'd like to add my thanks for the opportunity to take part in the service you provide for the people of Karogwe. Just seeing the patient turnout in the middle of the rainy season shows the need for the service but when you add to that the fact that we were able to help one patient who presented acutely ill with an obstructed hernia in the middle of the mission, then the need was firmly underlined.
Secondly what a team! I've never worked with or enjoyed being with such a fantastic bunch in my entire career! We all appear to have just clicked, mucked in, and battered on through the work with great efficiency, warmth and good humour. I am really privileged to have worked with you all and if I ever do this again I would be happy to be half as lucky in the future!
Thirdly the team in Karogwe, from the red carpet treatment meeting the officials at the start of day one, to the generosity and willingness to accommodate shown by each and every one of team Karogwe while we were their guests in theatre. And I include the patients in this – they completely put their trust in us despite communication difficulties and for them i trust we lived up to expectation.Patrick Stewart (Anaesthetist)
HERNIA INTERNATIONAL AT THE ROYAL COLLEGE OF SURGEONS
Andrew Kingsnorth and James Brewer joined colleagues at a conference attended by nearly 200 surgeons at the Royal College of Surgeons in Lomdon on 12th November. The meeting addressed the issue "How old is too old to operate" and focussed on surgeons nearing or post-retirement. Hernia International was given a stand and Andrew led a round-table discussion in the afternoon on humanitarian opportunities for retired surgeons.
Representatives from the GMC gave useful concerning retired surgeons working abroadadvice about
1000 LDPE meshes to be sterilised annually in Slovenia
To succeed mesh sterilisation arrangements at Royal Gwent Hospital organised by Brian Stephenson (see below), we are pleased to announce that LDPE nesh sterilisation will take olace in two Slovenian Hospital, facilitated by Dr Jurij Gorjanc, another Hernia International volunteer.
Grateful Thanks
We are immensely indebted to Brian Stephenson, veteran Hernia International volunteer
who has arranged free sterilisation of over 3000 LDPE meshes at Royal Gwent hospital since 2008. Without Brian's tremendous (cutting-up the meshes, cleaning and packaging) input, many missions would not have succeeded in providing great numbers of affordable surgery for our beneficiaries.
In 2016 Hernia International established itself as the UK's premier Hernia charity by delivering humanitarian surgery to over 2000 patients – 24 international teams (consisting of over 150 volunteers) from 19 countries worldwide have operated in 15 different locations ranging from East & West Africa, to South America, Central Asia, SE Asia, India, Pakistan and Mongolia. In addition teaching courses have been conducted and many local surgeons have been introduced to low cost mesh hermioplasty.. We salute our volunteers who give freely of their time and expertise.
Tim Brown will be leading a team of surgeons/anaesthetist to Uganda between 7th and 15th November 2015. Tim has previously led a Hernia International team to Tanzania and been part of a team in Nigeria. On this trip his team will be linking with a charity from South Wales who have already been working in Uganda and are involved with healthcare support there.
Hernia International opens new site in East Africa
A team lead by John Pickering and veteran volunteer Magdi Hanafy and two highly experienced nurses, Susan Daly and Vicki Clark completed the first mission and delivered much needed new surgical instruments to Gatundu hospital near Nairobi, Kenya in April.
At the World Hernia Congress in Milan, Italy during 25-29 April, Andrew Kingsnorth gave an invited lecture to over 2000 delegates about Hernia International and it's pioneering work popularising the use of LDPE mesh (mosquito net mesh) for the repair of abdominal wall hernias in low- and middle-income countries..
The 2015 missions are now well under way. John Chester has led a mission to Ecuador and Katharina Wentkowski has returned with another team to Farafenni, Gambia, while Brian Stephenson undertook a single-handed mission in Trinidad – see Team Reports. Another 20 missions are due to go out during the course of the year.
In November Andrew Kingsnorth, Director of Hernia International gave invited lectures at the Asia Pacific Hernia Society in Jaipur, India and at the German Society of General and Vascular Surgery in Cologne. New volunteers were recruited and new sites suggested for our teams to visit.
A new site – a new country. Hernia International will begin sending teams out to Kenya in 2015 at the Regional hospital in Gatundu, about one and a half hours drive north of Nairobi.
Hernia International salutes Dr Scott Leckman (pictured, teaching Hernia surgery in Hebron hospital, Phnom Penh) for his recent award for Surgical Volunteerism by the American College of Surgeons
Hernia International penetrated the deepest Amazon forests to operate in Manacapuru and remote Manicore in August 2014. In addition teaching took place at the University hospital in Manaus and a regional Hernia Congress.
The China Hernia Society recognised the contribution of Andrew Kingsnorth to Hernia Surgery at its annual meeting in Shendang in June 2014 and was introduced to the work of Hernia International.