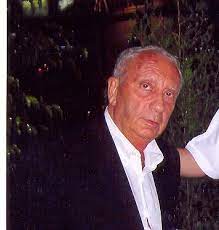 The first surgeon to organise a 'hernia camp' was from Argentina. Professor Leon Herszage worked at the Pirovano Hospital in Buenos Aires, and was a specialist in abdominal wall surgery. I met him several times and, in 2003, invited him to give a lecture at the 2nd Joint Meeting of the European and American Hernia Societies in London. The title he proposed for his lecture was: 'Hernia surgery in the South American Woodlands: A Surgical Adventure in Argentina'. In the far northern, tropical region of Argentina, there are indigenous peoples that continue to live in isolation on reservations or as subsistence farmers. Many are living in extreme poverty, without formal healthcare.
Leon had been invited by Father Mario Bellini, leader of the 'Health Pastoral Group' to the community of Martin II, in the province of Formosa, northern Argentina. He had identified a large number of men in his community with untreated inguinal hernias. Martin II is 1600 kilometres from Buenos Aires. It had electricity and fresh water but no medical centre and no surgical facilities. The medical team, with equipment and supplies, departed from Buenos Aires in several 4×4 vehicles to set up three operating theatres in an old house in the Amazonian jungle. Leon described the conditions as being 'like war-trench surgery but in peacetime'. The team successfully repaired 83 inguinal hernias in four days. At a follow-up the next year, there were no complications and no recurrences of the hernias that had been repaired.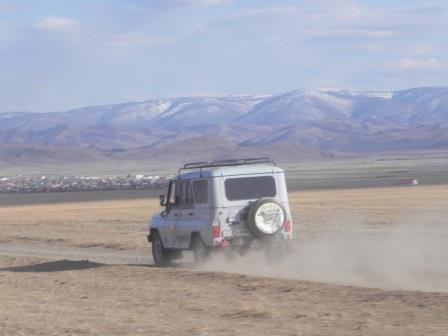 In 2004, at the annual meeting of the American Hernia Society, Dr Chuck Filipi from Creighton University Medical Center, Omaha, USA reported on a collaboration between the Hernia Repair For the Underserved (HRFU) organisation and the Institute for Latin American Concern (ILAC). The Institute is a non-profit organisation founded by the Jesuits, which had funded a new outpatient facility in Santiago, Dominican Republic. The facility had three operating rooms, ten examination rooms and a recovery room. The team consisted of over fifty personnel, including eleven surgeons, eight anaesthetists, five residents, twenty nurses and fifteen volunteers. Over a five-day period, 70 inguinal hernias were repaired. Hernia Repair For the Underserved reported that they had reproduced a high-income-country surgical environment in a low-income country, achieving excellent results.
To initiate the outreach 'hernia camps' in Africa, a decision had to made; whether to follow a 'minimalist' approach like Leon or work with a 'brigade' like Chuck. I decided that 'lean' teams of three or four surgeons, an anaesthetist and one or two nurses would be our approach, integrating the team with local personnel using the available facilities, simply upgraded if necessary, and bringing equipment and supplies as required. The next task was to find a 'Martin II' community where we would start the programme. I initiated the Outreach "Operation Hernia" with the assistance of Mr Chris Oppong in Ghana in 2005.